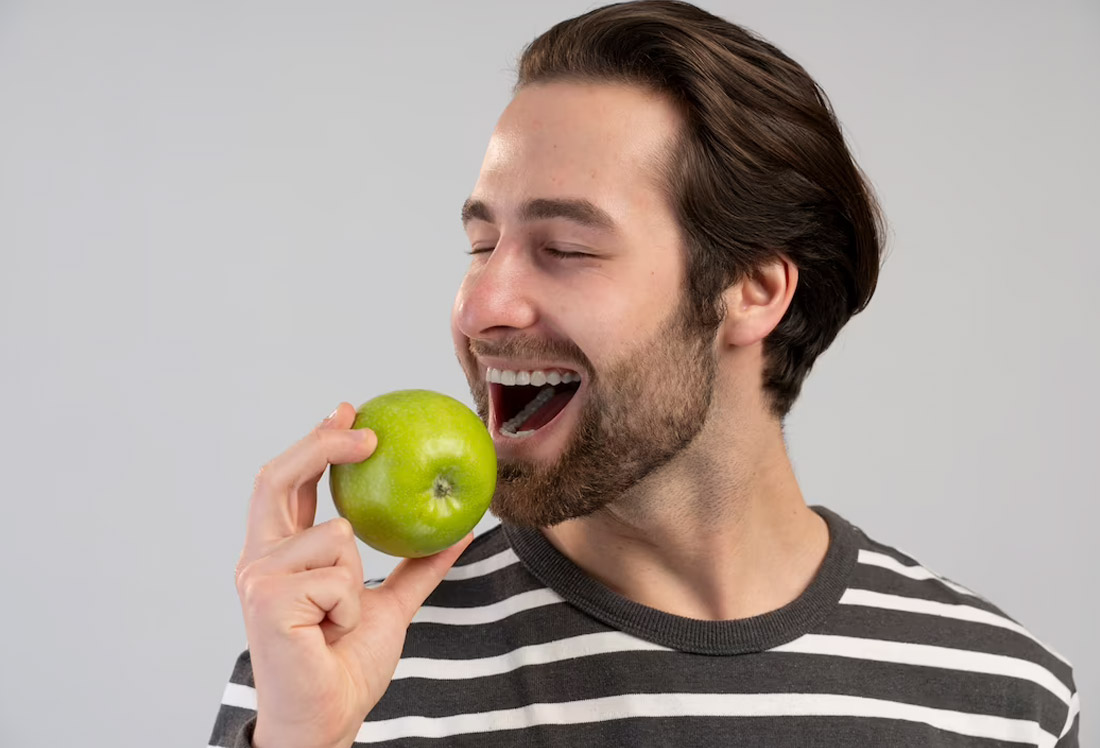 How to Avoid Gum Diseases – Its Symptoms and Causes
Gum disease, also known as periodontal disease, is a common condition that affects the tissues surrounding the teeth, including the gums, ligaments, and bones.
Here are some common symptoms of gum disease:
Bleeding gums: If your gums bleed easily, especially during brushing or flossing, it could be a sign of gum disease.
Swollen or tender gums: In the early stages of gum disease, your gums may become red, swollen, or tender to the touch.
Bad breath: Persistent bad breath or a bad taste in your mouth can be a sign of gum disease.
Receding gums: As gum disease progresses, your gums may start to pull away from your teeth, making your teeth appear longer.
Loose or shifting teeth: If your teeth feel loose or you notice a change in the way they fit together when you bite or chew, it could be a sign of advanced gum disease.
Pus between the teeth and gums: In severe cases of gum disease, pus may develop between your teeth and gums.
Pain while chewing: The discomfort in the gums can vary from mild discomfort to severe and incapacitating pain.
If you are experiencing any of these symptoms, it is important to see a dentist or periodontist as soon as possible to prevent further damage to your teeth and gums. The initial symptoms of periodontitis may not be easily noticeable. It's usually your dentist who detects them first.
Gum disease is caused by a buildup of plaque and tartar on the teeth and gums. Plaque is a sticky film of bacteria that forms on the teeth and gums, and if not removed regularly, it can harden into tartar, which is more difficult to remove.
The bacteria in plaque and tartar can cause inflammation and infection in the gums, leading to the following types of gum disease:
Gingivitis: This is the early stage of gum disease, which is characterized by inflammation and bleeding of the gums.
Periodontitis: If gingivitis is left untreated, it can progress to periodontitis, which is a more serious form of gum disease. In periodontitis, the infection and inflammation spreads to the ligaments and bones that support the teeth, causing them to become loose or even fall out.
There are several factors that can increase your risk of developing gum disease, including:
Poor oral hygiene: Not brushing and flossing regularly can allow plaque and tartar to build up on the teeth and gums.
Smoking or using tobacco products: Tobacco use can increase your risk of gum disease and make it more difficult to treat.
Genetics: Some people may be more prone to gum disease due to genetic factors.
Certain medications: Some medications, such as antidepressants and blood pressure drugs, can cause dry mouth, which can increase the risk of gum disease.
Hormonal changes: Hormonal changes during pregnancy, puberty, and menopause can make the gums more sensitive and increase the risk of gum disease.
Certain health conditions: Diabetes and other systemic diseases can increase the risk of gum disease.
Poor nutrition and Vitamin D deficiency: These 2 things can also be the reasons for a gum disease.
Periodontitis (gum disease) is a severe infection that affects the soft tissue around the teeth and can damage it. If left untreated, it can even destroy the bone that provides support to the teeth, leading to tooth loss or loose teeth.
Although periodontitis is a prevalent condition, it can be prevented with proper oral hygiene. Neglecting to care for your teeth and gums is a common cause of this disease. To lower your risk of periodontitis or improve the chances of successful treatment, it's important to brush your teeth at least twice daily, floss daily, and visit your dentist for regular checkups every 6 months.